Our original prototypes were aluminum, which was affordable, but weight became a critical requirement. The gimbals needed to have the lowest inertia possible, and yet be very strong and rigid.
At this point, we decided to use carbon fiber.  It is light and strong, and easy to machine. The next design iteration, which was based on carbon fiber plates, was a significant improvement, but still had some minor deflections. Then we went to a square tubing structure, taking advantage of the high bending stiffness as well as the torsional rigidity of the tubes.  The tubing structure was easily built up with flat gussets. This new approach allowed us to increase rigidity without sacrificing the weight.
We went to carbon fiber because carbon fiber was the best option for us. No material combines better the characteristics of being strong, stiff, and light, and it is easy to machine. Carbon fiber costs more than other materials, but provides better performance, and in the long run probably saved us money because the implementation was simpler.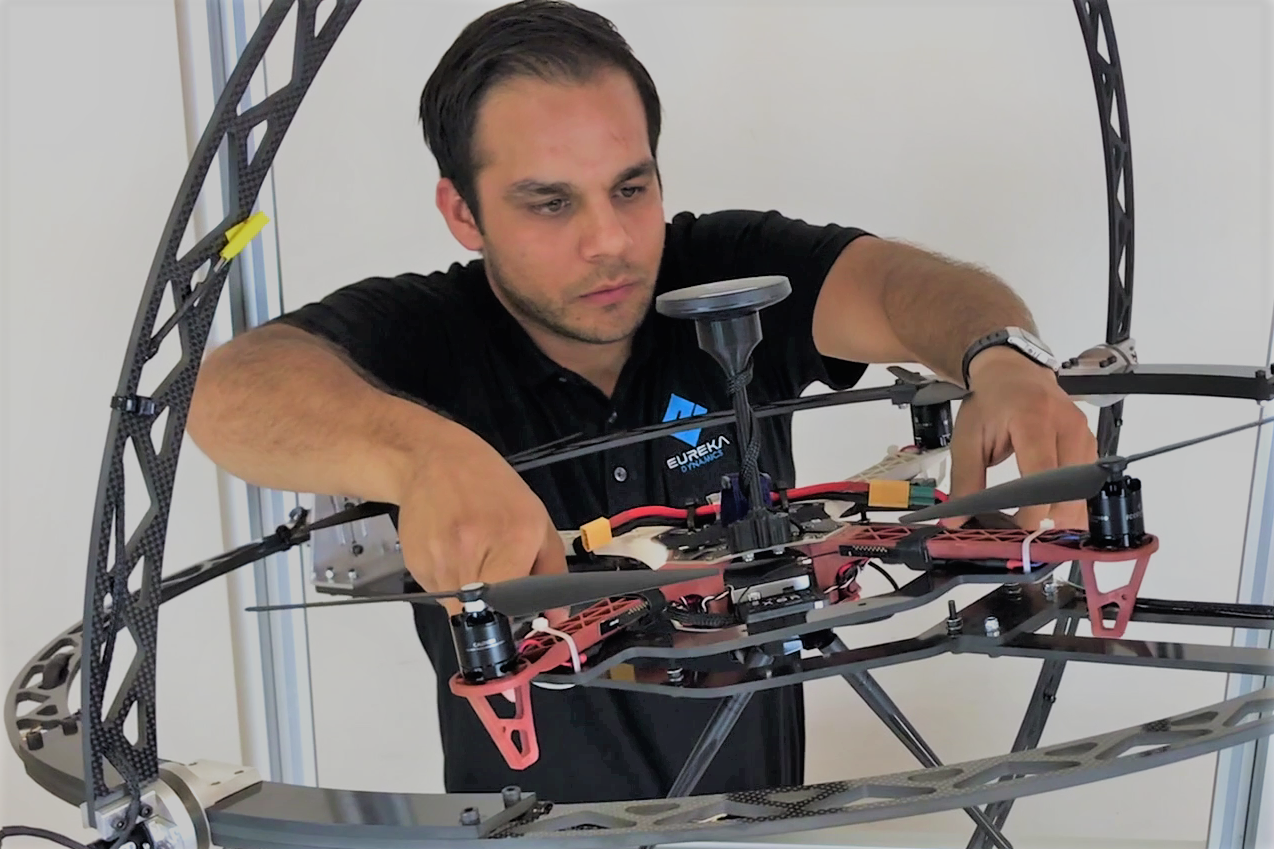 Our clients need the best quality systems at a reasonable price, and carbon fiber is the material we needed to ensure that they to get the quality they need.
In the beginning, we bought carbon fiber plates from China, but shipping times were too long and there were always issues. We needed someone closer, more responsive, and more helpful. Fortunately, we found DragonPlate. They are working with us and their prices are very reasonable. We also have the advantage of the commercial agreement between MEX-US, so, importation and shipping are no longer a problem. We have been using DragonPlate carbon fiber tubes for more than a year and we haven't had any issues, and they have great customer service.
Abraham Villanueva / Eureka Dynamics