The FFT GYRO is a platform in which diverse types of multi-rotors can be supported to perform the first flight tests in a secure and efficient manner. Its safe structure allows the system to be installed in an open or closed space and interact with people in real time.
Whether your company is focused on sales, customer experience or research and development, this helpful tool will be a great aid for your projects.
With our system you can do all this and more:
Protect your team and staff members from accidents.
Avoid damage of expensive equipment due to collisions or malfunctions.
Avoid hiring professionals to use the system. Your own staff can use it.
Accelerate the test phase by analyzing fewer variables (divide and conquer).
Quick set up, installation and use of the system. No need for long trainings.
Focus your time, creativity, and energy on your development and progress.
Present your products in an attractive way that engages your customer's imagination.
Provide unique experience for customers to see real drones in movement and live.
Exhibit, show and sell your drones with our patented technology.
Having a multi-purpose tool like the FFT GYRO is essentially useful for a company that works with drones or UAVs. It comes out as a solution for a wide variety of problems that are slowing down your development or sales.
The FFT GYRO is not only a tool for research. It is the tool you need to stay ahead of the game.
It is a very convenient test bed and safety is guaranteed. Even with an 'experimental' drone controller, there is no risk of breakage, allowing for a variety of experiments. In addition, even those who are new to flying can use it without hesitation. However, due to the weight of the FFT GYRO itself, inertia may increase and the responsiveness may be slowed. For this reason, we are conducting research by solving the problem through the above advantages and then verifying it through actual flight, and I think this method is very helpful for verification.
Not only is the product great, but the feedback provided for any questions or issues is great. I think it's a good company because I can feel the attachment to the product.
Geun-woong Hong
Eng. at Sejong University, GNC Lab
Eureka dynamics provides a unique test-bench platform for analysis and design of UAV's. Thanks to its software integration and data gathering, experiments are easy to conduct, even for undergraduate students. Support is responsive and always follow-up on how they can help us achieve our goals with the product.
Luigi Vanfretti
RPI Associate Professor
We met Eureka Dynamics through a colleague from the Technological Institute of Hermosillo. We had been designing flight control systems for VANTs for a long time using orthodox techniques such as fastening the vehicle with loops at the ends or with expert pilots who were responsible for carrying out the flight tests. With the mechanical Gyroscope this process is very simple since tuning tests are carried out in a controlled and safe environment, in addition you can train the new pilots in the platform, thus reducing the risks involved in flying without previous experience. On the other hand, it is easy to test new controllers in the prototype, as well as the design of diagnostic systems and fault tolerant control because it has a built-in data acquisition system. In general, the Eureka-Dynamics gyroscope has become a vital equipment in the automation and control laboratory of our postgraduate program.
Dr. Francisco Ronay López
ITTG Professor/Researcher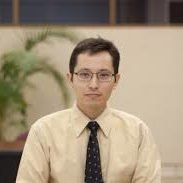 In our group we work with quadrotors from different aspects of Control Systems where we have made different developments. With the FFT-Gyro we have been working on the experimental validation of fault detection algorithms in sensors and actuators in quadrotors. The system has helped us a lot since UAVs can be "flown" in the laboratory and has an easy-to-use software and data acquisition system that allows us to focus on our algorithms and not consume time in other practical aspects. We have received a very effective technical support from Eureka Dynamics and the new version of the FFT-Gyro already includes improvements based on the feedback we have given them. The results of our work are under review in high-impact journals.
Dr. Guillermo Valencia
ITH Professor/Researcher